About this project
The Bell Street Mall in Heidelberg West is a vibrant cultural hub with a rich history of supporting migration, opportunity and inclusion. Since 1957 the Bell Street Mall has provided a great local shopping and meeting point.
Over the years it's also given newly arrived migrants and refugees an opportunity to establish their own businesses and make and keep community connections. This has been especially true for the local Somali community who have connected strongly with Heidelberg West and provided a distinct 'Horn of Africa feel' at the Mall.
What is a cultural precinct?
In 2017 Council received funding from the State Government, Office of Multicultural Affairs and Social Cohesion Cultural Precincts to work on a project that recognised the migration of Somali speaking communities and others from the Horn of Africa to Victoria.
This funding aims to make the Bell Street Mall a Cultural Precint or area that recognises and celebrates the unique influence that Horn of Africa culture has made on the the identity of the Bell Street Mall. The project also aims to help improve education, employment and economic development opportunities for all residents of Heidelberg West by helping to make the Mall a vibrant multicultural destination in Victoria.
The funding Council received is to look at three different areas:
Culturally themed infrastructure

Supporting local ethnic businesses

Cultural tourism
Melbourne has China Town, Carlton has Little Italy, Dandenong has the Afghan Bazaar and we have the Bell Street Mall in Heidelberg West; let's recognise and celebrate this and get the Bell Street Mall on Victoria's cultural tourism map.

Design Concepts
We provided 3 draft Concept Designs for feedback. These designs use a selection of different construction material and aim to provide good pedestrian interaction, flexible space and increased activation of certain areas of the Mall. All designs take inspiration from the horn of Africa textiles, fabrics and nature, with each concept design uniquely created for different spaces.
Design A
The design for the Tobruk Ave (northern end) of the Mall explores ideas of weaving and references textiles and fabrics from the horn of Africa while providing shade and shelter.
Design B
This design for Oxford Arcade provides a flexible modular structure that includes seating and a shaded area.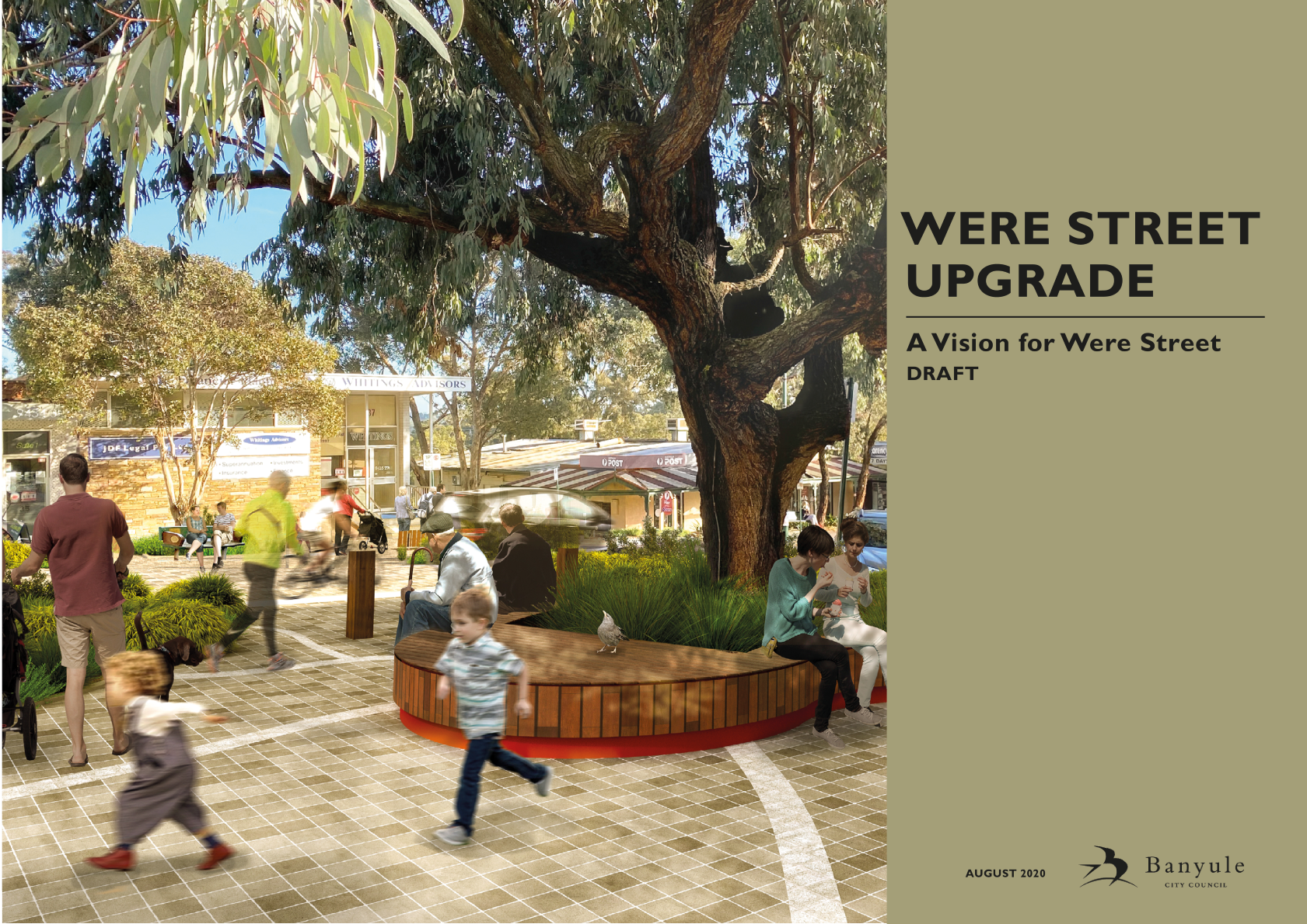 Design C
This design for Oxford Arcade plays with diffused light to provide a shaded area that gives a wash of color throughout the space. Flexible furniture sits under the the canopy.
Your contribution
We're inviting you to have your say on the options and ideas for Culturally Themed Infrastructure.
We want you to help us select a name for the cultural project and a concept design for the culturally themed infrastructure. We have provided options for you to consider below.
Once you have told us your favourite name and design, we will pursue additional grant funding from Council and the State Government to make the culturally themed infrastructure a reality. If successful, construction would commence in 2020/2021 (estimate).